Best quality MB SD C4 SD Connect Compact 4 MB Diagnostic Tool
5
stars, based on
3
reviews
Best quality MB SD C4 SD Connect Compact 4

Why you should get the best quality MB SD C4?

1.With samtech chip. Original design Printed Circuit Board and with original chips.
2. Support the newest Mercedes Benz car 205 and 222.
3. Firmware update easily to use the newer version software, no lock, no death.
4. Ten- layer heavy gold plate Printed Circuit Board. Anti-oxidation for at least 3 years and can be maintained. Good PCB and original design, no over heat worry.


Printed Circuit Board details Display: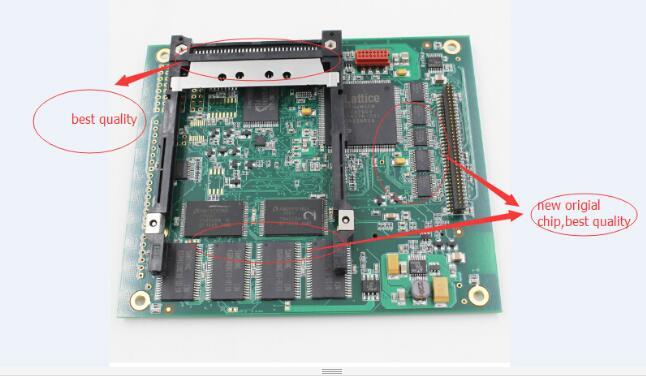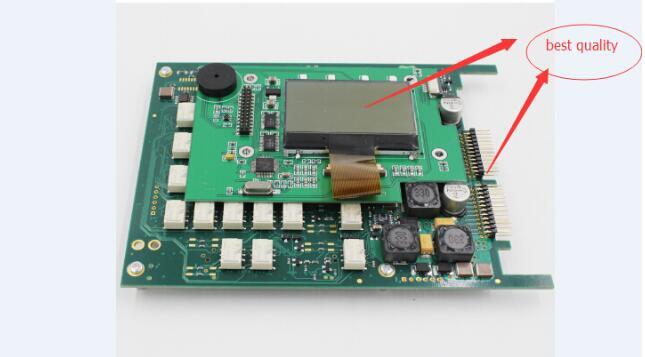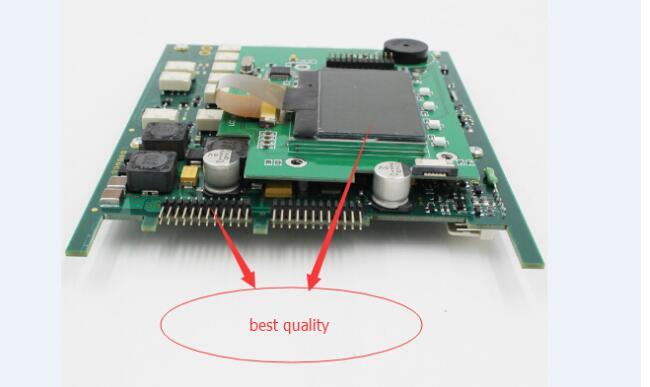 MB SD C4 strong good Cables Display:
Hightlights of Best quality MB SD C4:

1.Support LAN Cable/Wireless
2.Software Version:2019.03 (optional, not included in this packing)
3. Hardware Verison: OS:2.3 CSD:2.8
4. Software Supported Multi-Language: Bulgarian/Danish/Greek/Spanish/French/Italian/Korean/Polish/Romanuan/Serbo- Croatian/Turkish/Czech/German/English/Finish/Hyngarian/Japanese/Dutch/Portuguese/Russian/Swedish/Chinese
5. Support Mercedes Benz Cars and trucks After Year 2000
6. Support Wireless function

MB SD C4 LAN cable Connection:


MB SD C4 Wireless/WIFI Connection:


Mercedes Benz Multiplexer SD Connect compact 4 support reading out & erasing trouble code, reading the real-time data of sensor and actuator, coding and programming.
Mercedes Benz Multiplexer SD connect c4 support wireless diagnose, support Kline,CAN BUS and UDS protocol, fit all computers, with multi-language.


Support Cars After Year 2000 Passenger Car Support List:

A(176), A(169), A(168), B(246), B(245), CLC(117), C(204) C(203), C(202), 190(201), E(212), E(211), E(210), 124(124), S(222), S(221), S(220), S(140), S(126),
E(207), CLK(209), CLK(208), CLS(218), CLS(219), CL(216), CL(215), CL(140) SLK(172), SLK(171), SLK(170), SL(231), SL(230), SL(129), SL(107), SLS(197),
M(166), M(164), M(163), G(463), G(461), E(212), E(211), E(210), 124(124), S(222), S(221),S(220), S(140), CLK(209), CLK(208), CLS(218), CLS(219), CL(216),

CL(215), CL(140), SLK(172), SL(231), SL(230), SL(129), SL(107),SLS(197), M(166), M(164), M(163), G(460), GL(164), GLK(204), R(251)

Van Supported List:
MB 100(631), T1, SprinterIII, SprinterII, SprinterI, Sprinter900, Citan, Vito(639), Vito(638), V(638), Viano(639), T2, Vario, Vaneo(414)

Truck Support List:
Actros963/4, Actros2,3, AtegoIII, AtegoII, AxorII, Eonic, Zetros, Actros, Atego Light,
Atego Heavey, HPN M96, Atron, HPN M2000, SKL, FSK, Further model series

Unimog Support List:
U20, UGN, UHN

Bus Support List:
TRAVEGO, INTOURO, INTEGRO, CITARO, CAPACITY, CITO, TOURISMO, O350/O403, CONECTO, O404, O405-O408,
Minibus, OC500, TOURO, TOURINO, MBC, MULITEGO, O500, O500/OH, OH, OH368, OF, OF384, LO, O400,
FURTHER MODEL SERIES

Super Sports Car Support List:
SLR(199)

Hardware configuration:
1. Intel Core Solo processor.
2. Ethernet interface for wired connection to the IT network.
3. Possible connection of HMS 990 USB Measuring Technology.
4. Power management controls power supply and consumption and adjusts to specified power-saving mode.
5. Transport case is included and provides protection for all components during transport and storage.

Features:
1. Mercedes Benz Multiplexer SD Connect c4 Star Diagnosis support wireless diagnose;
2. Mercedes Benz Multiplexer SD connect c4 Star Diagnosis not only support K line diagnose and CAN BUS,but also UDS diagnose protocol.
Because old MB STAR C4 main board do not have UDS chip, so old MB STAR C4 can not support it;
3. Mercedes Multiplexer now use Lan cable to connect, can fit all computers not only IBM T30;
4. Connector adopt Military quick swap technology, it can support 10,000 times pull plug, more stable;
5. All core accosseries adopt original new packing chip, and 24hours test, guarantee the quality of the products;
6. Support multi-language, such as English, German,French,Italian,Spain,Portugal,Finland,Denmark,Swedenand so on.

Functions:
The system offers total diagnostic coverage of all engine, chassis and body systems:
Readingand re-setting of diagnostic trouble codes (DTC)
Real-time reading of dynamic dat+a
Full component activation clearing and re-setting of adaptation values
Coding of all engine, chassis, body and instrumentation modules
Key configuration
Procedure for fitting Mercedes- Benz accessories through the D2B ring and MOST bus
Total ASSYST / ASSYST + control (Active Service System) to update on board service history
DAS: Concise interface and straightforward operation using a wintel computer you can realize a quick and accurate code reading and testing on the cars system


Package list:
1 pc x SD CONNECT C4 Multiplexer (Cisco Wireless Card to choose)
1 pc x OBDII 16PIN Cable
1 pc x 38PIN Cable
1 pc x 14PIN Cable
1 pc x 8PIN Cable
1 pc x Lan Cable
1 pc x v2020.3 XENTRY+ EPC +WIS + ... software SSD or HDD (optional, not included in this package)
Contact Information:
Whatsapp: +8618688702522
Skype: yohotech, yoho.paul; yoho.monica;
Email: info@yohotech.com



Byluis gutierrezWednesday, 24 June 2020
I worked with Yoho for about 10 years. This Beoz SD Connect is the better quality tool in all China tools, at least work stably for car and heavy duty. I recommend.
ByZoranTuesday, 02 June 2020
Please help me to activate xentry.
We will contact you for remote control to activate xentry and other software. There is also instruction video on the software desktop.
ByHassan ALIFriday, 22 May 2020
This is the better tool I used for the mercedes trucks. work stable, and better cables.